Dedicated to Helping Persons
with Communication Disorders
Dedicated to Helping Persons
with Communication Disorders
Meet our Speech-Language Pathologist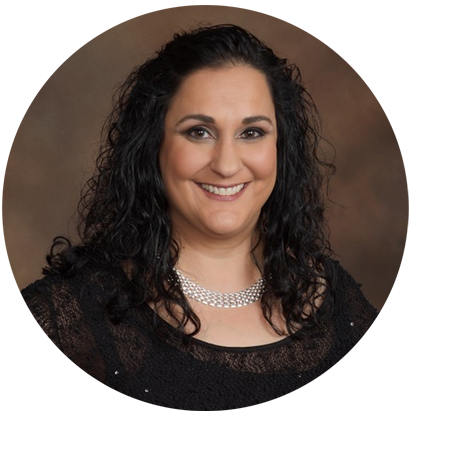 SUSIE APPLEMAN, MA, CCC-SLP, COM®
Hello, I'm Susie Appleman, an ASHA-certified, Arizona State licensed Speech-Language Pathologist, Board Certified Orofacial Myologist, and Teacher of the Speech and Hearing Handicapped. Finally, I am the founder of Big Apple Speech Therapy, LLC.
I have over twenty-five years of experience working with infants, children, and adults with varying degrees of communication impairments or orofacial myofunctional disorders (aka "Tongue Thrust"). I am also trained to diagnose and treat (pre- and post-op) Tethered Oral Tissues (TOTS): Tongue or Lip Ties. I have worked in school settings, private practice, and developmental centers.
I have presented at several local, regional, and national conferences on identifying the symptoms of tethered oral tissue, how to use Myofunctional Therapy to eliminate speech issues, Autism Spectrum Disorder, Home and School Environmental Organization Programs as well as strategies to manage behavioral issues.
My true passion is Orofacial Myofunctional Disorders, which involve treating behaviors and patterns created by inappropriate muscle function involving the tongue, lips, jaw, and face. I enjoy collaborating with orthodontists, pediatric dentists, general dentists, TMJ specialists, oral surgeons, pediatricians, and ENTs to ensure my patients have consistency in their dental development and care. I have traveled nationally to take the most up-to-date advanced training in this field, and I implement what I learn to help improve my patients' lives. I love helping children to stop oral noxious behaviors, like thumbsucking, and adults with sleep-disordered breathing. Finally, my job is to provide cutting-edge delivery of care and services in a compassionate, cost-effective, and multidisciplinary way.
"You will NOT believe these results.  Dr. F was shocked at how much correction the speech therapy made.  I thought you like to see the before and after pictures.  We are so incredibly pleased and could not be happier.  Ava is so excited.  Thank you so much!" Susan L., parent

Highly recommend!!! Very professional, great and wonderful with my children.  Both my 4 and 6-year-olds went to Susie for speech therapy for tongue thrust and tongue tie.  Both did not mind going; she made learning the correct speech fun.  Susie was able to help both of them with pronunciation and tongue placement.  I was amazed how fast the kids were able to improve their speech and swallow correctly.  I have been to another speech therapist and will only recommend Susie Appleman.  She is hands down the best!!  You can tell Susie loves what she does because she's good at it and gets the results. - C. Hunt, parent

Amy W. - parent

"I want to start off by saying that I appreciate how Susie stays aware of how my child is progressing (or not) and flexes the program or therapy accordingly to my child's needs and developments— including how she continues her own education in her field. This is how we ended up hearing about and starting The Unplugged Program. My son has sucked his thumb since infancy. He sucked his thumb so hard that his thumb was raw as a result. This has been a hard habit to break and has had an effect on his progress with speech. Susie mentioned Unplugged and suggested we should try it to help break the habit but also to see if that would help with speech issues my son was having. So we did the 2-week prep and met with Susie to start the program. I wasn't sure how cooperative my son would be but he agreed to do it and even asked for the story to be read twice! He LOVED the sock and remembered to put it on every night. We took home the coloring book and stickers, which helped encourage my son and kept us both on track. It was super helpful to meet with Susie again and call her every morning for encouragement and to celebrate the progress. Overall, I found the program helpful and having Susie's support essential (especially since kids sometimes listen to other adults more than their parents). I'm glad we did it and we are now thumb-free." —Rebeccah F.

"I truly can't say enough good things about Susie as both a speech therapist and a tongue thrust therapist.  As a referring orthodontist, I trust her to see my patients who have difficulty obtaining a proper bite.  Sometimes, getting a bite to close down properly is difficult, if not impossible when the pressure of the tongue restricts their movement. Seeing a tongue-thrust therapist in select open bite cases is critical to remove any undesirable forces and to obtain proper interdigitation of the teeth. More importantly, Susie has been an absolute blessing for our son.  He was diagnosed with Autism and requires extra patience for speech therapy.  Susie has been not only patient with him, but he LOVES coming to see her!   He calls it "Apple Class" and we look forward to seeing Susie twice a week.  His progress has been tremendous and I can't recommend Susie enough. So there you have it, from both a professional and a personal standpoint, you have an ideal clinician who not only delivers results but creates an environment that kids love coming to." —Dr. Chris T.

I was going through some old files and found this sweet card from an old client. It read, "Dear Susie, I just wanted you to know how much we appreciate everything you did for us. You've made a HUGE difference in not just Colin's life, but our family's lives as well. (Even Grandma & Grandpa in Texas have noticed a big change in Colin's articulation)!!! Thank you so much for being a special part of our lives." Made my evening!

Susie is absolutely amazing! My daughter won't let anyone stretch her tongue and lip out after having her tongue and lip tie fixed but Mrs. Susie! She has gone above and beyond to make sure it doesn't reattach on my daughter and is absolutely wonderful with kids! She's been a huge lifesaver! C. Kohl, Scottsdale

"Susie Appleman raises the bar with her knowledge and effective technique. Specific goals are skillfully incorporated into each visit. Our son learns the skills he needs, with laughter and play, making each visit exciting and a positive experience. The sessions are focused, fun and engaging. Susie has given our son the confidence to speak!" —Dr. Tim & Amanda W.

"I had heard good things about Susie for several years, and so I was thrilled when our schedules matched up and my daughter was able to begin speech therapy with her. I noticed right away her engaging and fun-yet-firm attitude with kids, and ability to identify speech related issues that other therapists had overlooked. Susie is especially adept at finding age-appropriate, peer evaluated resources to use within her practice. She gives parents valuable feedback each time, and suggests specific techniques and ideas that they can use at home to reinforce the great work she is doing there in the therapy sessions." 

—Amanda L.

"Susie works all of her magic while maintaining an air of friendliness, mutual respect, authentic engagement, and a sense of humor.  Speech therapists are often given a perfunctory label as a member of a student's team, but Susie has become an integral part of our daughter's team in the most genuine sense of the term. Our relationship has lasted for several years now, and we look forward to many years to come….

—Holly P.

"I've had the pleasure of working with Susie as an Occupational Therapist on her school therapy teams. Susie was also my therapist of choice when my son needed speech therapy. Susie easily builds rapport with the children and the families she works with. Her knowledge of therapy techniques and Education Law is vast. My son always looks forward to his time with Susie and she does a great job in keeping him engaged during their sessions. I think an important part of being a therapist is being able to tailor your therapy to the specific needs of each child and Susie hits a home-run in this area. Her evaluations are thorough and she easily adjusts her therapy to the strengths/weaknesses of each child. I am truly grateful that Susie is my son's speech therapist and that I get to work with such a great speech therapist." —Niki A.
"Susie Appleman raises the bar with her knowledge and effective technique. Specific goals are skillfully incorporated into each visit. Our son learns the skills he needs, with laughter and play, making each visit exciting and a positive experience. The sessions are focused, fun and engaging.

Susie has given our son the confidence to speak!"
—Dr. Tim & Amanda W.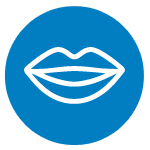 MYOFUNCTIONAL THERAPY
We have specialists in
Myofunctional Therapy, or
Tongue Thrust Therapy,
on our team.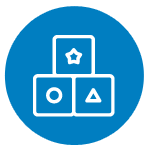 PEDIATRIC SPEECH SERVICES
We offer a complete range of
evaluation and treatment
services for children and teens.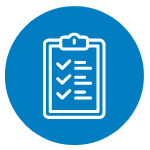 ADULT SERVICES
We also offer Orofacial
Myofunctional evaluations and
treatment for adults.